Welcome To Sant Ishar Singh Ji Karamsar rara Sahib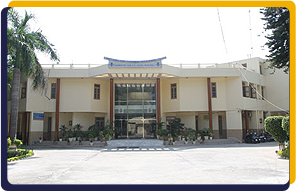 This Co-education school has been established and modeled after the educational thoughts of Sant Ishar Singh Ji Karamsar rara Sahib Distt. Ludhiana, Punjab . The people of Punjab and punjabis living in other states of India and in foreign countries know it very well that Sant Ishar Singh Ji was a great spiritual personality.
S.I.S is a co-educational institution affiliated to Central Board of Education New Delhi upto XII offering Medical, Non-Medical and Commerce streams. The school was established in 1987 with 471 students. S.I.S is unique in drawing its strength and motivation from the unparalleled patronage provided by Gurdwara Karamsar Rara Sahib Trust. The school is based on the educational and spiritual thoughts of Great Sant Ishar Singh Ji Maharaj (Rara Sahib Wale). This Herculean task was conceptualized by Sant Kishan Singh Ji Maharaj. Sant Baba Teja Singh Ji Maharaj nurtured it throughout his life. Sant Baba Baljinder Singh Ji, present Patron of our school and Head of Gurdwara Rara Sahib Trust is providing all means...